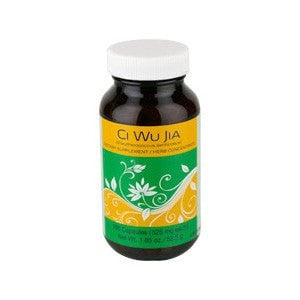 NOW AVAILABLE Ci Wu Jia (Eleuthero) | Adaptogenic Herbal Food Supplement by Sunrider
Scientific Name: Eleutherococcus senticosus
Also known as: Eleuthero, Ciwujia.
Eleuthero is sometimes colloquially referred to as "Siberian Ginseng" **
Ci Wu Jia has a long history of traditional use dating back more than 2,000 years. In Chinese medicine, it is valued as a bittersweet, "warming herb." The roots and root bark are used in decoctions, powders, teas, and tinctures.
Eleuthero / Ci Wu Jia is one of the most studied therapeutic herbs available. It was extensively studied in Russia and the former Soviet Union, as well as China and Japan.
This single herb traditionally has been used in various tonics and beverages for its adaptogenic (normalizing) effects, especially to benefit the bones and joints.* Other adaptogenic effects include increasing resistance to environmental stress, such as exposure to high temperatures and conditions that cause motion sickness.* It has long been used to increase stamina, improve athletic performance, and relieve occasional sleeplessness.* It is also known to support the body's overall immune system.*
*These statements have not been evaluated by the Food and Drug Administration. This product is not intended to diagnose, treat, cure or prevent any disease.
**Not to be confused with Panax Gingseng.
Ingredients: Ci Wu Jia (Eleuthero)
100 Capsules/Bottle (525mg each capsule)
NOW AVAILABLE Ci Wu Jia (Eleuthero) | Adaptogenic Herbal Food Supplement by Sunrider has a rating of 5.0 stars based on 2 reviews.
Disclaimer: The views and opinions expressed by contributors of the product reviews are their own and not necessarily those of HerbsFortune.com. HerbsFortune.com does not endorse or imply any medical claims from these reviews. These reviews should not be taken as recommendations but rather customer opinions of the products that they may or may not have used. Reviews are not intended as a substitute for appropriate medical care or advice and are not intended to diagnose, treat, cure, or prevent any disease.