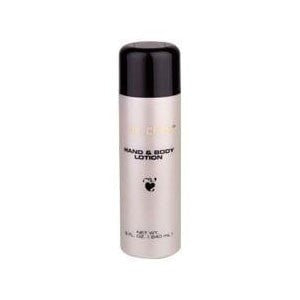 OUT OF STOCK / PRE-ORDER Dr. Chen Hand & Body Lotion | by Sunrider
No matter what time of the year, you'll never have to put up with dry, patchy skin again. Apply Dr. Chen® Hand & Body Lotion on your entire body and your skin will feel younger and smoother right away! Advanced formulas help seal in moisture and restore dry skin to a revitalized state.

Our formula contains high concentrations of antioxidant vitamin E. It also contains a highly concentrated combination of herbal extracts, natural oils, and seaweed extracts. It leaves skin feeling soft and smooth, never greasy.

Recommendation
Apply smoothly over the entire body, with extra care to dry areas. For additional benefits, apply before bedtime as overnight "nutrition" for the skin.
Net Wt. 8 fl. oz./240 mL
Paraben Free
Disclaimer: The views and opinions expressed by contributors of the product reviews are their own and not necessarily those of HerbsFortune.com. HerbsFortune.com does not endorse or imply any medical claims from these reviews. These reviews should not be taken as recommendations but rather customer opinions of the products that they may or may not have used. Reviews are not intended as a substitute for appropriate medical care or advice and are not intended to diagnose, treat, cure, or prevent any disease.