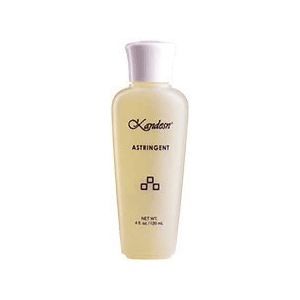 LIMITED QUANTITY Kandesn Astringent | by Sunrider
NOW AVAILABLE
The third step in the Kandesn Advanced Skin Care Regimen, Kandesn® Astringent follows Cleansing Cream and Warm Facial Scrub. It finishes off cleansing and begins your moisturizing regimen.

It's designed for all skin types, especially oily, sensitive, irritated, or acne-prone skin. The advanced formula contains no rubbing alcohol or mineral oil, ingredients commonly found in other brands of astringent, which can irritate delicate skin. Instead, it's made with a unique combination of herbal extracts that soothe the skin.
Recommendation
Apply to a clean face with a cotton ball or pad in a light upward and outward motion. Avoid eye areas. Then apply Deep Moisture Lotion for best results.
Net Wt. 4.0 fl. oz./68 ml
Paraben Free
LIMITED QUANTITY Kandesn Astringent | by Sunrider has a rating of 5.0 stars based on 2 reviews.
Disclaimer: The views and opinions expressed by contributors of the product reviews are their own and not necessarily those of HerbsFortune.com. HerbsFortune.com does not endorse or imply any medical claims from these reviews. These reviews should not be taken as recommendations but rather customer opinions of the products that they may or may not have used. Reviews are not intended as a substitute for appropriate medical care or advice and are not intended to diagnose, treat, cure, or prevent any disease.